What is the best place for you?
Portland
, Cumberland County
Portland is a city in Cumberland County, Maine. As of the 2014 census, the city population was 66,666. According to the United States Census Bureau, the city has a total area of 21.2 square miles. An elevation is 75 feet (22.86 m) above sea level. The population density was 3,143 people per square mile. The median age was 40.3 years (Maine state median age was 44.6 years). For every 100 females there were 89 males.
know more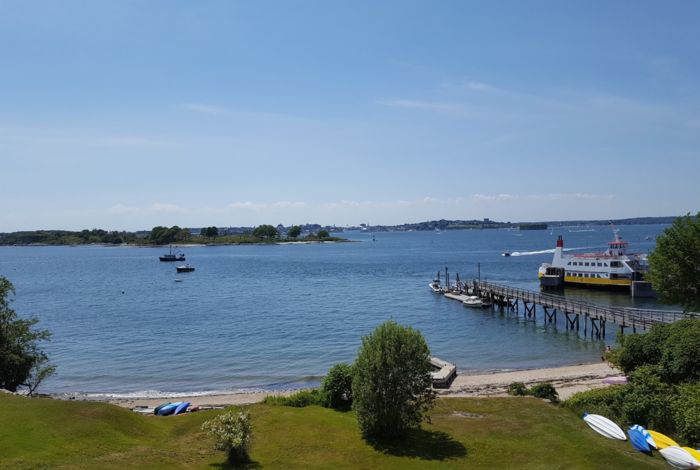 What's trending now in the market
Why Waiting to Buy a Home Could Cost You a Small...

by

KCM Crew

on 2021-05-06 at 6:00 AM

Many people are sitting on the fence trying to decide if now's the time to buy a home. Some are renters who have a strong desire to become homeowners but are unsure if buying right now makes sense. Others may be homeowners who are realizing that their current home no longer fits their changing needs.

Are Interest Rates Expected to Rise Over the Next...

by

KCM Crew

on 2021-05-05 at 6:00 AM

So far this year, mortgage rates continue to hover around 3%, encouraging many hopeful homebuyers to enter the housing market. However, there's a good chance rates will increase later this year and going into 2022, ultimately making it more expensive to borrow money for a home loan. Here's a look at what several experts have

4 Big Incentives for Homeowners to Sell Now

by

KCM Crew

on 2021-05-04 at 6:00 AM

The housing market keeps sailing along. The only headwind that could take it off course is the lack of inventory for sale. The National Association of Realtors (NAR) reports that there were 410,000 fewer single-family homes for sale this March than in March of 2020. The key to continued success in the residential housing market
Homeowners Feel Ready to Sell

on 2018-10-08 at 12:02 PM

77 percent of Americans think that now is a good time to sell a home, a new record high.

Trick or Treat Safety Rules for Homeowners

on 2018-10-08 at 11:56 AM

Using bright outdoor lights, LED lights instead of candles, and friction tape on steps to prevent slips will help make Halloween safer for everyone.

Consumers Care About the Environment

on 2018-10-08 at 11:49 AM

American property owners and communities are more concerned about the environment than ever before, and consumer inclinations for walkable communities and energy-efficient homes are on the rise.
I know everything about Real Estate. Contact Me!